I'm really a water girl, as long as I remember I always loved to swim and so I was really excited about the activities that are proposed in Bonito. The first on was snorkeling : imagine swimming in a cristal water to see the fishes, it's such a peaceful activity! And the best is that I went there by moto taxi. At 25 years old, it was my first time on a moto and it was kind of thrilling. 😉 I took severals videos with the GoPro but I still have to edit them to make you see the result! 😉 But it was really an amazing experience, I felt so lucky to do this!
Je suis vraiment une fille aquatique, d'aussi loin que je peux me rappeler j'ai toujours aimé nager et c'est pourquoi j'étais autant excitée par les activités proposées à Bonito. La première est le snorkeling : imaginez plonger avec masque et tuba dans une eau claire et limpide pour voir les poissons… Et le meilleur est que je me suis rendue à cette activité en moto taxi. A 25 ans, c'était ma première fois à moto, j'ai eu un peu peur mais j'ai vite apprécié! J'ai pris plein de vidéos avec la GoPro mais il va falloir attendre que je fasse le montage. 😉 En tout cas je me sens vraiment chanceuse d'avoir vécu cette expérience!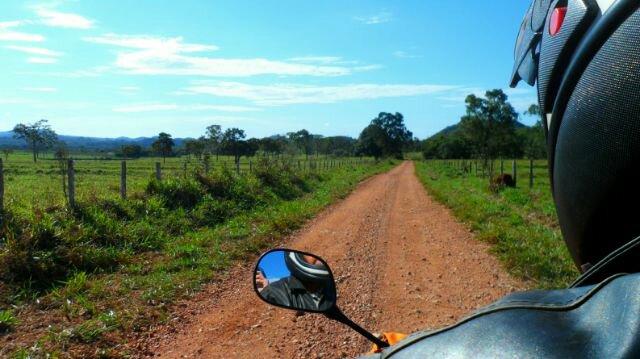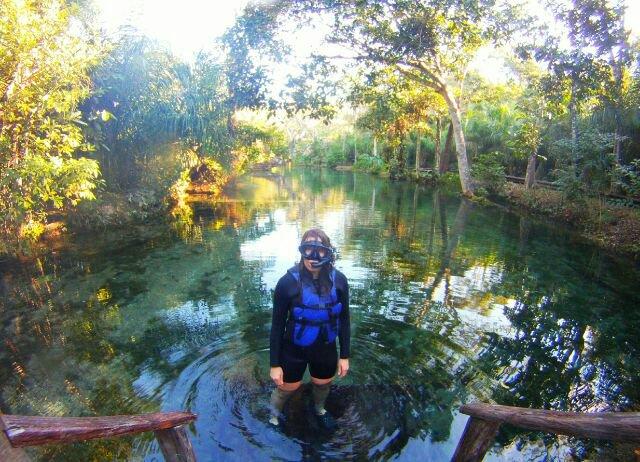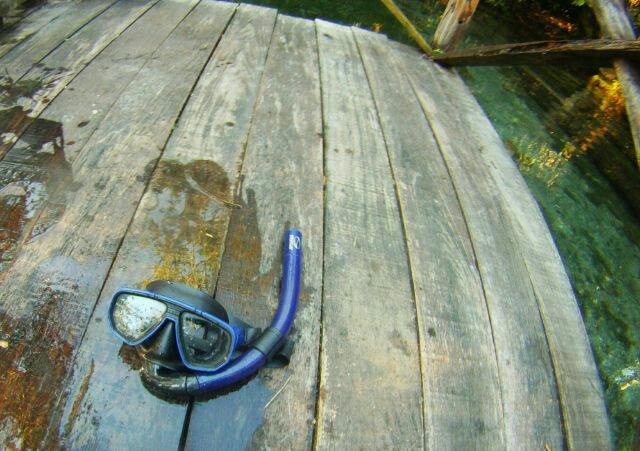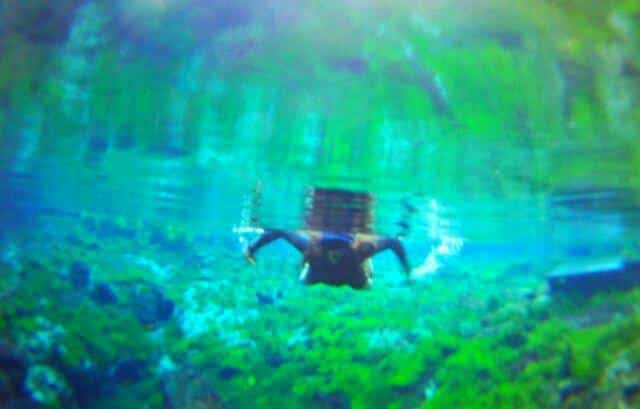 On the second day, I had the opportunity to go hinking in the heart of brazilian nature! It was a 4km walk, so it's not really hard bu there were some stairs, so you better have to be in shape. 😉 But actually walking was not the point, because we did 3 stops, and as each one we swimmed in a different fall! The first one was really tall, but had like a natural swimming pool at its bottom. The second one was smaller but really nice, and the 3nd was juste georgeous because it was into a hole! Water was not really hot, but not cold either, and to be honest I didn't care because I was like in a dream, it was marvelous to swim in such amazing places!
Le second jour, j'ai eu l'opportunité de faire une randonnée au coeur de la forêt brésilienne! C'était juste une rando de 4km donc pas vraiment difficile mais comme il y avait quelques bonnes volées de marches mieux valait être en forme. 😉 Mais le but n'était pas juste de marcher, en effet nous avons fait 3 arrêts pendant la balade, chacun à une chute d'eau différente pour se baigner dedans! La première était vraiment très haute, avec une sorte de bassin naturel en bas. La seconde plus petite mais très jolie et la 3ème super impressionnante car dans un trou! L'eau n'était pas spécialement chaude, mais pas non plus glaciale, mais pour être honnête je m'en foutais un peu car c'était un peu comme dans un rêve de nager dans un endroit aussi formidable!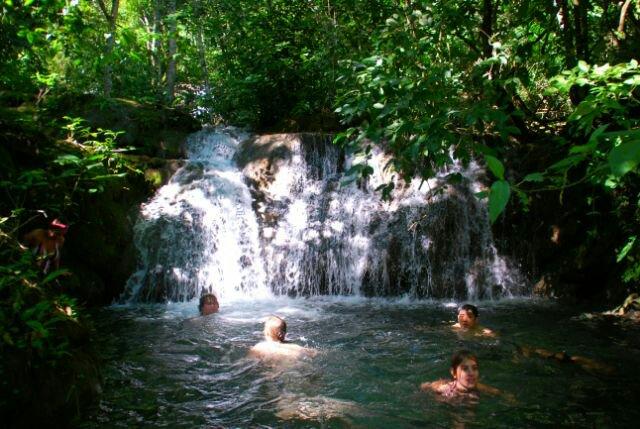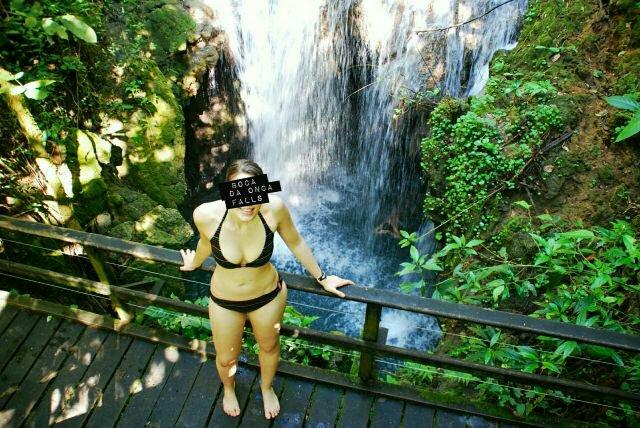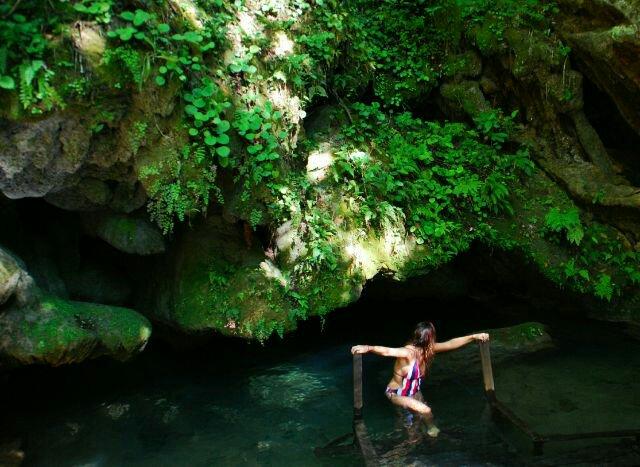 And after a long walk, what's better than to eat something? Actually, included in the price of the tour, there is a local lunch, with all kind of food from Brazil, and it is a "as you can eat" formula so you can try a lot of things! And to digest, I was really happy to have my first sun bath of the year, just layed next to the swiming pool…
Après une longue marche, quoi de mieux que de manger? En effet, un buffet à volonté avec des plats de la région est inclu dans la formule, ce qui permet de tester pas mal de plats typiques! Et pour digérer, j'ai apprécié de pouvoir prendre mon premier bain de soleil de l'année, allongée sur un transat au bord de la piscine…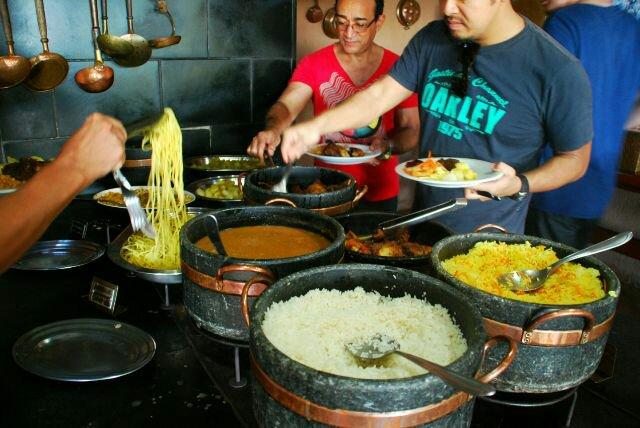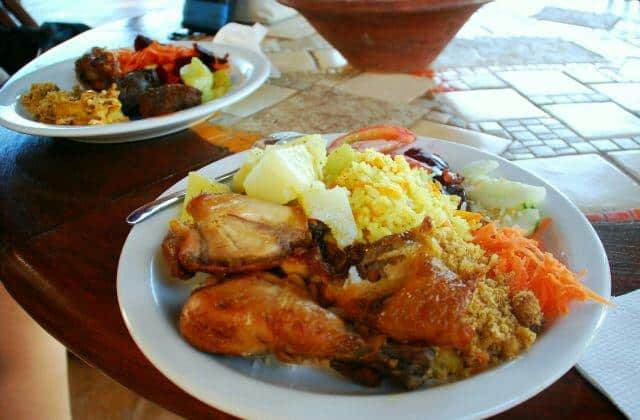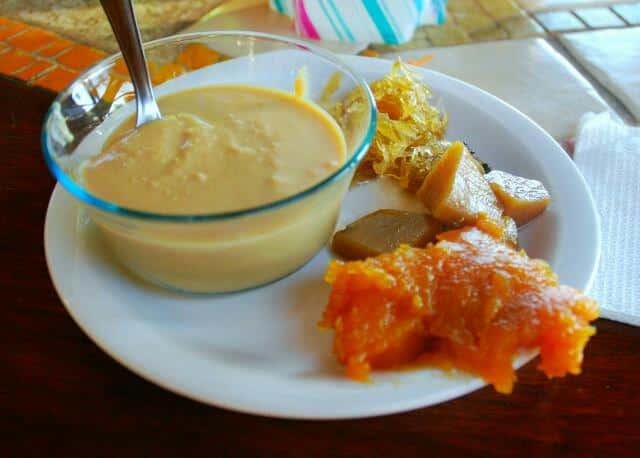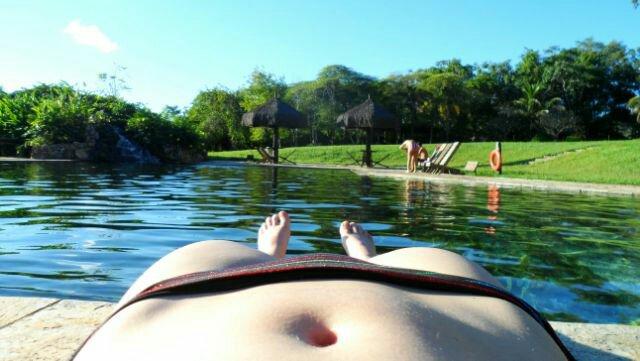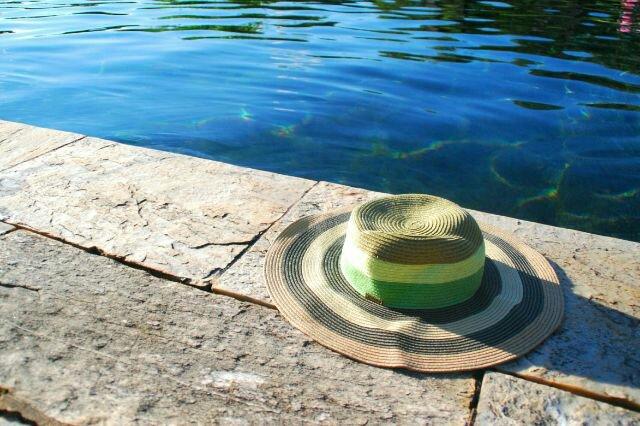 Disclaimer : this trip to Brazil is sponsored by Hostelling International, thanks to the Big Blog Exchange. During 10 days, 16 bloggers are switching their lifes so follow them with the hastag #bigblogx on Twitter!
Mention: ce voyage est sponsorisé par Hostelling International dans le cadre du Big Blog Exchange. Pendant 10 jours, 16 blogueurs du monde entier échangent leurs vies, suivez les avec le hastag #bigblogx sur Twitter!